Ezra Pound soggiornò tre volte nel Castello di Rocca Sinibalda alla fine degli anni 60.
La rappresentazione prende spunto dall'incontro intervista che Pier Paolo Pasolini gli fece nel 1968. I due, lontani nella visione politica si incontrano nella visione poetica, prendono dalla loro distanza le posizioni comuni in una sorta di patto poetico che viene stipulato davanti alla telecamera.
LA DRAMMATURGIA La rappresentazione si allontana dalla famosa intervusta per svilupparsi su diversi piani che mescolano elementi concreti della biografia dei due poeti, testi tratti dai Canti Pisani di Pound e da Le ceneri di Gramsci di Pasolini, scene ispirate ai film di Pasolini, ed elementi onirici frutto dello sviluppo della narrazione. La rappresentazione si snoda dentro una gabbia di grandi dimensioni (Ezra Pound passò circa tredici anni in manicomio criminale in America, senza mai subire un processo, accusato di tradimento nei confronti degli Usa). Di contro Pasolini subì circa 300 processi nel corso della sua vita. Gli attori in scena raccontano e fanno rivivere al pubblico l'incontro tra due personaggi totalmente diversi tra loro.
Diversi, ancora oggi giudicati scomodi, il primo per il suo essere stato filofascista e promotore di un manifesto sull'antisemitismo; l'altro per la sua omosessualità. Entrambi però maestri visionari dalla poesia e dalla scrittura. Un cantiere che vede al centro la poesia e la politica sullo sfondo dell'Italia di ieri e di oggi.
Regia:
Alessandro Cavoli

Attori:
Ugo Carlini, Anna Mingarelli, Angelo Desideri, Greta Antoniozzi, Desirée Proietti Lupi

Musiche dal vivo
Mattia Caroli e Stefano Barone
Ezra Pound stayed three times in the Rocca Sinibalda Castle in the late 1960s.

The representation takes its cue from the interview interview that Pier Paolo Pasolini made to him in 1968. The two, distant in their political vision, meet in the poetic vision, taking common positions from their distance in a sort of poetic pact that is stipulated in front of the camera.

THE DRAMATURGY The representation moves away from the famous interview to develop on different levels that mix concrete elements of the biography of the two poets, texts taken from Pound's Canti Pisani and Pasolini's Le ceneri di Gramsci, scenes inspired by Pasolini's films, and dreamlike elements fruit of the development of the narrative.
The representation unfolds inside a large cage (Ezra Pound spent about thirteen years in a criminal asylum in America, without ever undergoing a trial, accused of treason against the United States). On the other hand, Pasolini underwent about 300 trials in the course of his life. The actors on stage tell and make the audience relive the encounter between two totally different characters.

Several, still considered inconvenient today, the first due to his being pro-fascist and promoter of a manifesto on anti-Semitism; the other for his homosexuality.
But both are visionary masters of poetry and writing.
A construction site that focuses on poetry and politics against the backdrop of Italy of yesterday and today.

Director: Alessandro Cavoli
Actors: Ugo Carlini, Anna Mingarelli, Greta Antoniozzi, Angelo Desideri, Desirée Proietti Lupi
Live music: Mattia Caroli e Stefano Barone
Interculturalità, una narrazione comune.
Il senso dell'Utopia come direzione di percorso.
Comunità, identità, prospettive.
Il Teatro al servizio dell'uomo.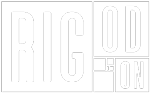 Largo San Giorgio, 12
02100 Rieti